House Builders Brighton
Exbury Homes has been providing highly skilled construction services for over 25 years and this very same sense of expertise is reflected in modern times. Bespoke project management, targeted customer service solutions and attention to the finest of details are a handful of reasons why clients who expect nothing but the very best will look no further than our team. What are some of the services that we are capable of providing?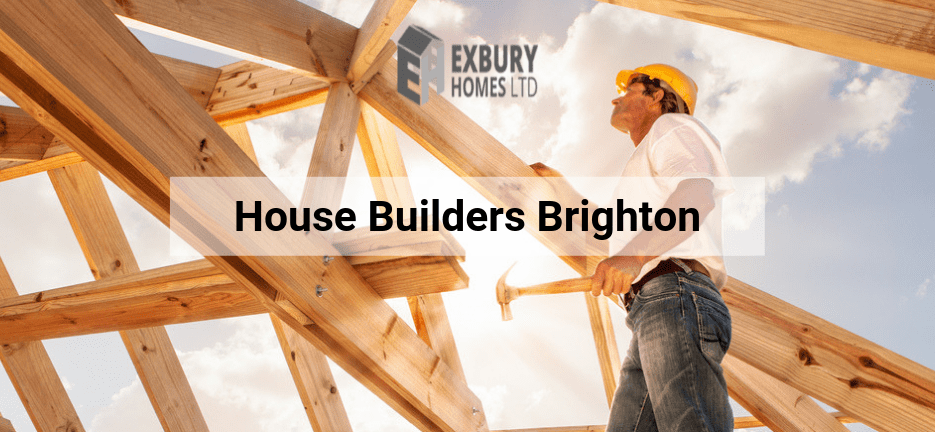 Building Brighton Homes from the Ground Up
A house builder in Brighton should always be able to offer a wide range of services. This is the reason why Exbury Homes has developed a proprietary approach when tackling any project. For example, we always try to source ecologically sustainable materials; protecting the environment while reducing the carbon footprint of a property. We are also willing to work in tandem with housing associations or private landlords if larger projects need to be addressed.
Our highly skilled tradesmen are likewise able to design and build homes from scratch; ideal if you are not keen on adopting out-of-the-box solutions. This attention to detail is only surpassed by the ability to offer comfortable living space within relatively short periods of time. This brings us to the next point.
Brighton Home Extensions at a Glance
We also offer a wide range of house extensions in Brighton. Do you need a home extension to add extra space? Are you looking to convert a garage into a guest room in order to earn an additional source of income? Regardless of your desires, the fact of the matter is that we offer targeted project management solutions based around the requirements of the customer. From loft conversions to replacing an old kitchen or conservatory, you have indeed come to the right place.
Of course, our years of experience will enable us to be fully aware of any relevant coding requirements; helping to take time and guesswork out of the equation. We will also aim to create this extension in synergy with the appearance of the existing property. Thus, a seamless sense of balance can be achieved.
Anyone who has been searching for a professional house builder in Brighton should make it a point to speak with Exbury Homes Limited in greater detail. Please do not hesitate to contact one of our representatives in order to learn about your options as well as to address any questions.
Get in Touch With Our Experts Today