How Exbury Homes' refurbishments will add vim and vigour to your property
If your humble abode is feeling a little tired or in need of modernisation, why not turn to us to bring your property into the 21st century? We can update your humble abode and improve its energy efficiency. We can add modern day conveniences like central heating, combination boilers, and double glazed windows. Our home refurbishment services are available for individuals as well as landlords and housing associations.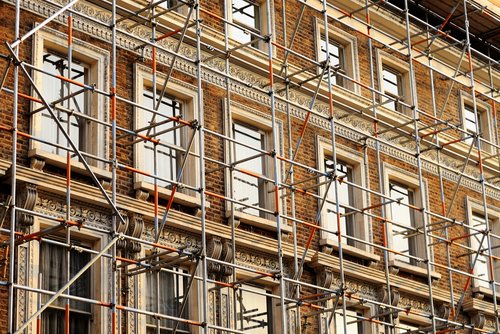 Refreshing your home
If you wish to drag your home kicking and screaming into the 21st century, we can improve your property inside and outside. Inside, we can remodel your home and make better use of existing space. Your ageing boiler could be replaced by a svelte combi boiler for example. We could add a ground floor toilet or make space for mobility equipment, like stairlifts. To improve your home's energy efficiency, we could add cavity wall insulation and loft insulation.
On the outside, we can change your windows to more energy efficient double glazed windows. With doors, we could improve the security locks on your external doors.
Refreshing your property portfolio
With changes to energy efficiency laws due next year, improving the energy efficiency of your rented properties are a must. As well as single properties, we can upgrade properties within your property portfolio. As well as doing your bit for the environment, our refurbishments will benefit future tenants. Households who will have a draught free and energy efficient home for their tenure.
To stay ahead of the competition, Exbury Homes' refurbishments conform to the highest level of workmanship. Our use of high quality materials have given us a premier A1 rating by the NHBC. We have had several happy customers in almost three decades of business, from individuals to housing associations.
If you wish to modernise your home or refresh your property portfolio, give us a call on 01329 661840. Or you could send us an email addressed to info@exburyhomes.co.uk? All quotes are on a no-obligation basis and completely free.