New House Builds in Hampshire
A new construction project is not something to take lightly given the logistics involved. It doesn't matter if it's a simple extension to your home or a new house, a lot of details must be factored in. It is why you need the right partner to make your vision a reality. When you have a new house building project in Hampshire and the surrounding areas, Exbury Home LTD is the ultimate partner.
We have been providing new house build services for years and have handled projects of different kinds. Our team of building contractors, engineers and builders work with clients to understand their architectural requirements. Our new builds in Hampshire are structured to be efficient as well.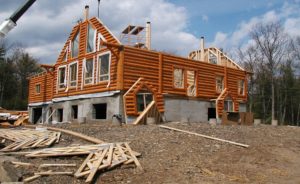 Everything You Need
We ensure that our customers don't struggle too much when working on new constructions by providing them with a broad range of services. If you intend to add a bit of space into your current home, you can contact us to work on an extension. Maybe your building has been standing for too long and may not be up to code. Our contractors can provide refurbishments to the necessary parts to guarantee that they are up to regulation.
Green housing is another option you can request from Exbury Home for your new builds in the Sussex area. With eco-construction, we use environmentally sustainable materials and improve the energy consumption of a property.
A Team You Can Rely On
You can trust Exbury Homes for new builds in Hampshire because we work only with the best. Our construction teams consist of well-trained and skilled professionals who are always up to date on building regulations.
We use superior quality building materials and work with clients to observe their strict budgets. Our experts keep up with evolving technology to ensure that clients get the very best. Every project, regardless of its size gets personalised attention.
To get new builds in Hampshire from experts who know the industry, contact Exbury Homes LTD.