New House Builds in Hampshire
When undertaking a new build construction project, there are a great many factors to consider, whether you require an extension to your house, or you are starting completely from scratch. At Exbury Homes Ltd, we handle the logistics and team up with you to create your vision, providing the practical help you need. Based in Hampshire, we can help with your local new house building project and in surrounding areas.
When you choose Exbury Homes Ltd for your new housing project, you benefit from our many years of industry experience handling many different types of projects. We offer a team of building contractors, engineers and builders who are able to work with clients and gain an understanding of their architectural needs, making sure your project is as efficient as possible.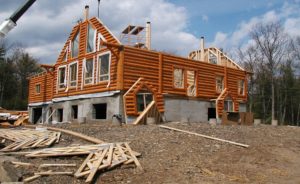 All You Could Require
We make sure to offer our customers an extensive choice of services for new construction projects. Whether you require an extension to make the most of land where your property is situated, or perhaps you need to refurbish your existing space in order to ensure that your building meets current regulation standards. Perhaps you're looking to build your dream luxury home; whatever you require, we are sure to be able to meet your needs.
Increasingly, our clients are also interested in eco-construction and green housing, where we use environmentally sustainable materials when constructing the building, as well as aiming to improve the energy consumption of a property.
A Reliable and Trustworthy Team
The members of our team that will be working on your new build project are the best in the business. We guarantee that our staff are highly trained professionals, with the necessary skills for the job and up-to-date on the required building regulations.
As well as supplying you with a fantastic team, we also make sure to use the best quality building materials, as well as making sure we select those that are appropriate to your budget restrictions.
To get benefit from our personal touch at Exbury Homes Ltd for your new build in Hampshire get in touch today.