Quality Home Extensions in Hampshire & Sussex
Optimise your living space, with our house extension services
As time passes, what was once the ideal home space for you can become outdated. As your family size changes, and as you become used to a space that was once novel, you may feel the need to change the size of your house. Here at Exbury Homes, we offer home extensions for this exact purpose, when the original size of your house is no longer enough.
When craving a new space to call home, moving to a new house is often a consideration. With a house extension, however, you can achieve a new and more spacious living area, without the hassle, financial costs, and stress of moving to a new house. With our quality house extensions, the new additional space will blend in seamlessly with the original façade of your home. This allows you to achieve a new and renovated space, without it being hugely obvious that the extension is a new part of your building.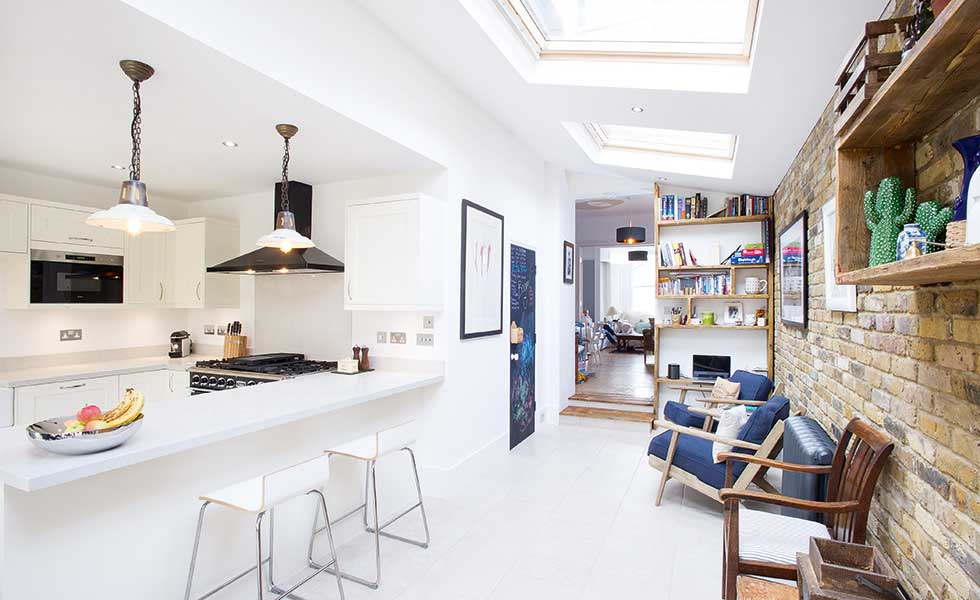 Adding Space Outwards
If you need to add space outwards, our house extensions in Hampshire & Sussex include single and multi storey projects. For example: you might want a two-storey extension, adding space to your kitchen and - as a knock-on effect - another bedroom or study. For single storey extensions, this may include garages and conservatories.
Adding Space Upwards
The most obvious way of adding space upwards is by means of a loft conversion. These include the most basic conversion of adding a skylight roof. If you prefer, we could add a dormer roof or convert a hipped roof into a gable roof.
Adding Space Downwards
For storage purposes, expanding downwards is an attractive method. You may wish to turn your basement space into a wine cellar, or somewhere to store items you seldom use. Or you could turn your cellar into a gymnasium or a tool store.
Whether you wish to add space inwards, downwards or upwards, why not call us on 01329 661840 or send us an email addressed to info@exburyhomes.co.uk? All quotes are on a no-obligation basis and completely free.
Why You Should Consider a House Extension if You Live in the Hampshire Area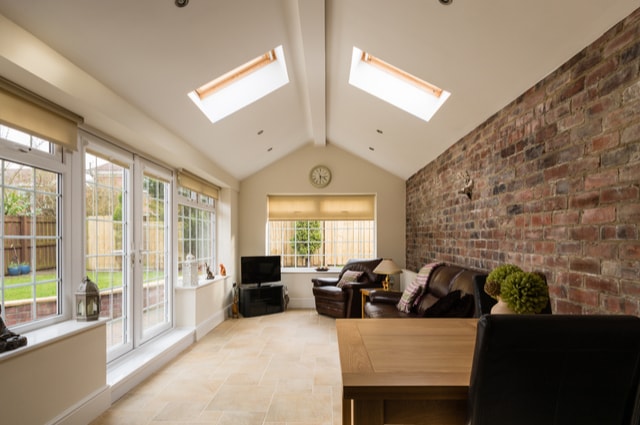 Besides providing you and your family with a new and larger living space, there are many other advantages to pursuing a home extension. An extension to your house can increase the value of your property, highly important if you are considering to sell your house in the future. At Exbury Homes, we can provide a house extension upwards, outwards, and downwards, meaning whatever your idea, we can accommodate to it.
Why hire experts.
It is essential to hire expansion experts they will guarantee your expansion meets the right building standards. They will also ensure excellent results as you are working intimately with exceedingly talented house extension Hampshire specialist so if planning is required, you could even leave the plans in their able hands and expect results.
Choosing to add an extension to a home doesn't need to mean trading off on its original character. The experts will coordinate the new materials with the current ones to guarantee the appeal and refinement of your house are upheld.
It pays to get the extension worked to high expectation, and only reputable builders can deliver that. Also, Numerous UK homes offer space for extensions by a method for a loft change and even basements. However, every property and proprietor have their arrangement of conditions that can encroach on those plans.
The cost of purchasing another house to cater for your 'additional' family will far exceed the value of getting an expansion done. Reaching out into a garden is fine if there is sufficient space to appreciate a while later.
Another way of expanding a house is the Garage, but the resale estimation of the home will go down as there is parking. Basements are incredible in some regions like London however not by any stretch of the imagination alluring to purchasers in the countryside areas who, factually, incline toward lofts.
Why do you need to do research?
Before you choose to change because of the many merits doing some research on the extension you're thinking about is critical. Request that a couple of specialists give you a rule on what they imagine that additional room will add to the home regarding values.
Property extensions, in general, can be a precarious subject. It can be hard to get a clear comprehension of the considerable number of all the rules, the directions and of course the expenses. That is the reason it's a smart thought to get an appropriate handle on augmentation costs before you make a plunge. You can also consider utilising an expansion cost number cruncher to give yourself a general value review.