Besides building bigger homes, construction has really evolved over the last ten years.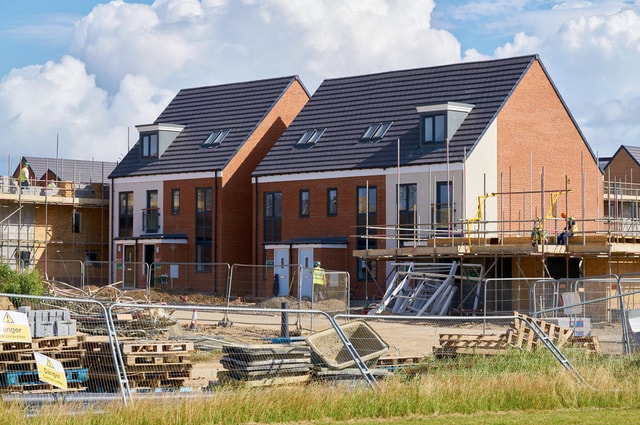 Here are some of the ways in which property construction and development has changed:
Better Energy Efficiency – Heating, ventilation, and air conditioning (HVAC) equipped with furnaces having computer-controlled chambers are capable of sensing outside temperatures as well as adjust interior cold or heat. More windows are standard with low emissivity glass plus vinyl-clad instead of aluminium frames for better cooling and heating transfer. Roof insulation has also more than doubled to R-42 or R-38 from R-19.
Swankier Modular Construction – Forget about thinking modular homes are small, tacky as well as amenity-free. Homes often built in a factory, then completed on-site can be stylish, big, loaded with bells plus whistles and same as stick-built houses.
Greater Severe Weather Tolerance – Before, houses were capable of withstanding winds of 80-90 miles per hour; however, with structural steel plates plus rods as well as huge fastening systems, nowadays exterior walls can hold them in position from the roof down to the foundation footers when in the times of 120-mph storms. Also, metal roofs are favoured because they remain intact, unlike fibreglass and asphalt shingles that may crack.
Layouts Changes – Even if they are infrequently used, dining rooms may still remain alive and well, but more houses that are built only have a casual living space rather than a formal living room. Instead, gaining popularity are first-floor master suites, mud rooms, laundry and gourmet kitchens, wiring for a media centre instead of a separate theatre, a shaft for an upcoming lift plus screened porches that have glass panes option for 3-or-4-season use.
Healthier Materials – Everything that had ingredients that are toxic in the past (glue, stain, adhesive, carpeting or paint), has been replaced with variations that are healthier. Many are water-based instead of oil-based, which has driven down costs as well.
Greater Detailing – Rather than spare spaces that usually look cold, nowadays many builders make fashion warm, inviting interiors that have carved cabinetry, crown plus baseboard moulding as well as lavish paint finishes.
Synthetic Decks plus Porches – Man made materials (plastics and wood chips formed into boards) are now replacing pressure-treated wood and wood to save trees, eliminate poisonous materials that leak into the soil, cut mildew and rot and make areas of outdoor living impervious to weather.
Radiant Heat – No more power surges to heat and cool because radiant tubing evenly distributes heat throughout a house, and a thermostat controls it and even zoned.
Smart Wiring – Improved technology now allows security, audio-video systems, lights and sprinklers to be programmed from any computer connection or an office rather than off at home and flicked on.
If you are looking for property developers in Hampshire and West Sussex, Exbury Homes Ltd is the best choice. We are devoted, professional house building contractors plus refurbishment specialist with an experience of more than two decades and a half working with housing associations as well as private individuals alike. We have the expertise and experience to deliver construction of your premium or luxury home to the highest standards.